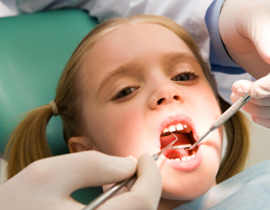 Sleep Dentistry
---
Sleep Dentistry is the performance of dental procedures, in a hospital-like setting, while the patient is under a sedation.
We use oral sedation in the form of a pill or liquid to sedate the child so as to calm down to undergo the dental procedures.
Besides being able to get treatment done on a very uncooperative/apprehensive kid, all or most of the treatment needed is completed in a single visit. The child must be at least two and a half years old, weigh at least thirty pounds and should not have any health conditions. Child should come for this visit after fasting for at least 12 hours.